Welcome!
Welcome to the Trinity Evangelical Lutheran Church website. As a family of faith, we strive to share God's love in Jesus with as many people and in as many ways as possible. Trinity Church has a long tradition of serving our community, and we hope that you can join us in being blessed in worship and in fellowship in order to be a better blessing to our neighbors.
Community Vacation Bible School 2021!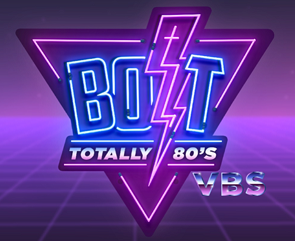 Discover how totally tubular God's love in Jesus really is!
When: Sun., August 1, 2021 – Thurs., August 5, 2021
Time: 6:30pm – 8:15pm
Where: St. Paul's Church, Mertztown (across from Radcliffe's)
Ages: Pre-School through Grade 6 | Cost: FREE!
Don't let the name fool you... we're having a gnarly time!
Paper registrations available through the Trinity office.
Separate registration is required for each child.
Each participant receives a totally 80's tee shirt!
With questions, please contact Shannon Wetzel wetzelshannon6@gmail.com
or call Trinity's office at 610-682-7352.
Notice of Congregational Meeting
August 15, after Sunday morning worship (approx. 10 a.m.)
Click Here for Notice from Council
Click Here for Organ Proposal
Click Here for Original Documentation from Jacob Gerger & Sons
Click Here for login info to participate remotely by Zoom
Look at Trinity's Photos
Come see a slideshow of our wonderful community, and get a glimpse of some of the many activities that take place at Trinity Lutheran Church.
Meet Trinity Evangelical Lutheran Church
Come to the About Us section to meet the staff and clergy, and find out what we're all about!
Pastor Scott Lingenfelter
Office Hours - by appointment
610-682-7352 church office